Tamura Corporation, the headquarters of the Group in Japan, has come a long way since its inception in 1924. The core business then was simply selling radios.
It has now developed into a global company supplying materials, chemicals, components, products and equipment demanded by the world electronics markets.
Its affiliated companies are throughout Japan, the Far East, USA, South America, and Europe.
Established in 1972, it has achieved remarkable growth and is now a leading manufacturer and exporter in the ASEAN region for ferrite and power transformers, switching transformer, pulse transformer, factory automation machinery, choke coil, reactor and industrial transformer and more.
Tamura owes its achievement to the excellent support of its loyal customers. Our experiences, dedicated professionals, reliable manner are organized into industry teams to ensure the quality of our products and meet customer requirements.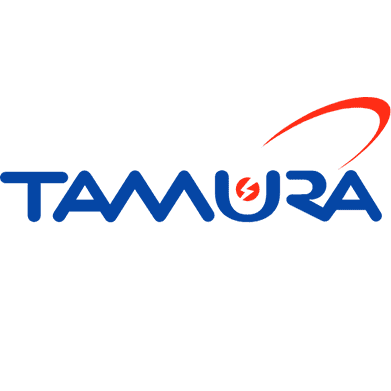 The Tamura Group supplies an original range of products and services, highly regarded in the global electronics market, to satisfy the evolving needs of customers, employees and shareholders supporting the Group's growth.
Our vision is to continually expand our market and strengthen our current position in this region as a market leader by meeting our customers' expectation through quality products, competitive pricing, timely delivery and services.
Message
From the
President
The Making of "Only One Tamura. "From the foundation of Tamura Corporation in 1924 to this present day and age in which we find ourselves expanding our operations into evermore global fields, the mission of our group has not changed. We will always strive "to contribute to society by producing excellent products." Now, as part of our ongoing endeavor, our entire group will embark on a new venture-the challenge of building a new, more appealing Tamura bonded in unison as "only one company."
Innovative technology makes life for people around the globe more convenient and enjoyable. The world is continually pursing newer and more refined technology. Positioned in the heart of the electronics industry, which is undergoing such tremendous progression, the Tamura Group will do what only we can to meet the world's cry for next-generation technology. To that end our entire group is utilizing its combined years of experience and knowledge, working together as one body to continue numerous endeavors that foster 
creativity, refine development and increase cutting-edge technological capabilities.
Whenever the world hails the advent of a new product or system, whenever a revolutionary technology, material or component is introduced in the electronics industry, Tamura is there. Expect great things from the Tamura Group in the future, as we assume our new identity as "only one company," helping to preserve the world's environment while supporting society's information revolution.
Naoki Tamura,  President Tamura Corporation