Tamura Corporation, the headquarters of the Group in Japan, has come a long way since its inception in 1924. The core business then was simply selling radios.
It has now developed into a global company supplying materials, chemicals, components, products and equipment demanded by the world electronics markets.
Its affiliated companies are throughout Japan, the Far East, USA, South America, and Europe.
Established in 1972, it has achieved remarkable growth and is now a leading manufacturer and exporter in the ASEAN region for ferrite and power transformers, switching transformer, pulse transformer, factory automation machinery, choke coil, reactor and industrial transformer and more.
Tamura owes its achievement to the excellent support of its loyal customers. Our experiences, dedicated professionals, reliable manner are organized into industry teams to ensure the quality of our products and meet customer requirements.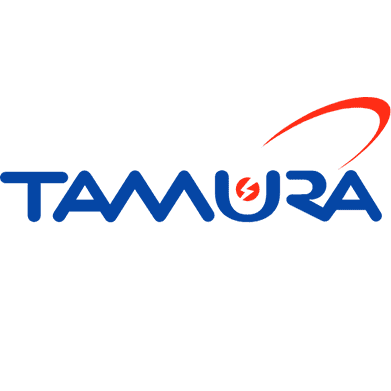 The Tamura Group supplies an original range of products and services, highly regarded in the global electronics market, to satisfy the evolving needs of customers, employees and shareholders supporting the Group's growth.
Our vision is to continually expand our market and strengthen our current position in this region as a market leader by meeting our customers' expectation through quality products, competitive pricing, timely delivery and services.
Message
From the
President
I received the offer from new chairperson Naoki Tamura (former president), who had assumed the responsibilities of top management as president for many years, and took office as president in April 2019. Although I am humbled by the vast responsibilities that await, I am ready to assume various tasks, underpinned by my knowledge of actual workplaces and a sense of balance that I have acquired over the years.
I believe that the primary role of the new management system is to realize the "Company's ideal future" towards the centennial anniversary in 2024. The scenario includes efforts to establish a solid management system by 2021 (the last year of the 12th Mediumterm Management Plan) so that in 2024, the centennial anniversary year, all the endeavors made until that time will be fully rewarded. We have set high targets, namely,
 to achieve an operating profit ratio of 10% or more and an ROE of 10% or more, both in fiscal year 2024, and will continue to strive toward this goal.
Masahiro Asada, President and Representative Director